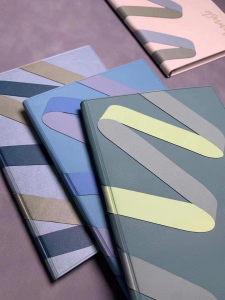 Pro-Advance is based in Taiwan and manufacturing in China.

We would like to especially introduce   series of printed edge notebook with 3-D embossment, color changing PU,  S-shaped notebook, UV & hot stamping  printing. You will  experience a very unique design for your notebook.

Besides, since  factory is also one of the largest PU material wholesaler in China. So, we have wide variety of  PU material for customer's selection to ensure the supply of PU won't be interrupted and most importanty, you  could constantly receive new PU material for your  product.

Based on this, Pro-Advance is capable to produce the notebook with low quantity but variety. Such as  only 1,000 PCS/2,000 PCS but with two/four assorted colors. This fulfill the demand of the gift and promotionel products market tend.

Please welcome to our website. We hope you will find it is an enjoyable appetiser to our wide portfolio of products. Believe us, this website features only a very small part of what we can do.

We are looking forward to working with you in the not too distant future.

Services: Paper Product,Notebook,Journal,Writing pad,Sticky notepad,Gift,Promotional item