Pro-Advance International Co., Ltd.

產品
EC Series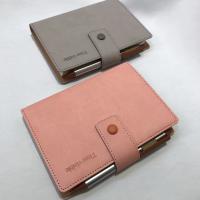 Call
EC Series color changing PU.
The size of the notebook 15.50 CM X 11.50 CM X 2.10 cm thickness. With pen loop + ribon. Clip closured. 130 sheets of inner paper. Business card slot on the back side of the cover.
The size is easy to carry or put in the purse.