Pro-Advance International Co., Ltd.

產品
PA-1123-HS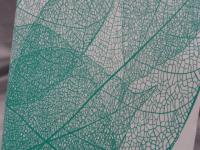 Call
Different from offeset printing as PA-1408, this hot stamping workmanship makes the graphic design looks more realistic and 3-D effect by clear gradation .
This is a very latest workmanship. However, it has several restriction as below.
1>. The background ( PU ) must be white color.
2>. The color of the hot stamping could be only 6 colors. It is
Red 186C, Pink 190C, Green C, Blue 2945C, Purple 7678C, Black 6C.
Designer can use these 6 colors to design any artwork. Such as flower, butterfly, house, horse, spiral pattern, ......etc. It is only one color per artwork design. MOQ is 1,000 PCS/color/artwork.